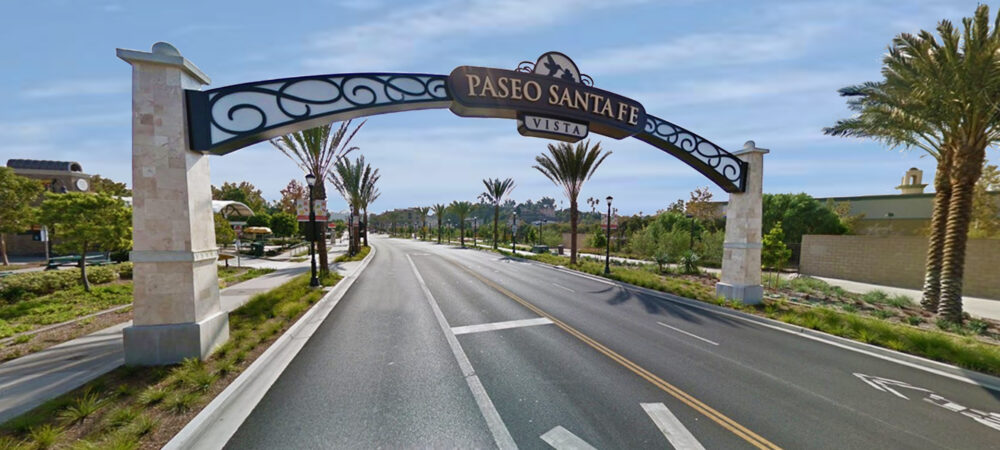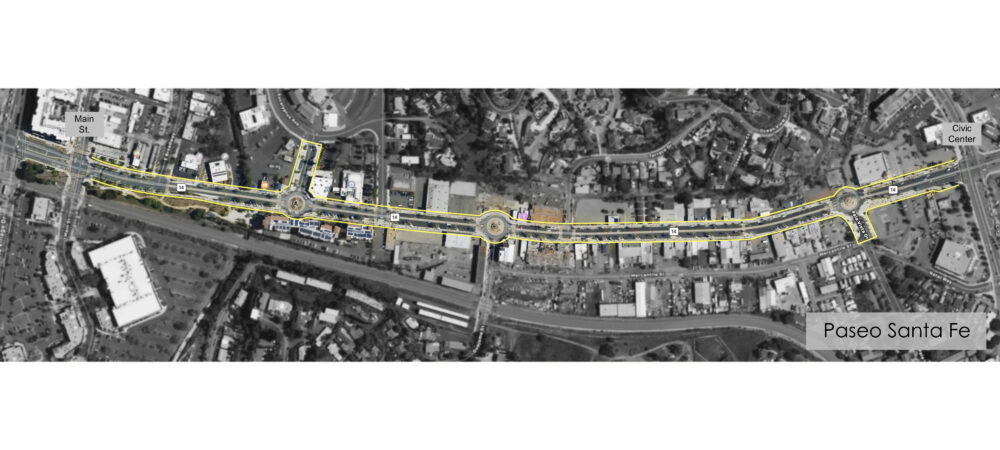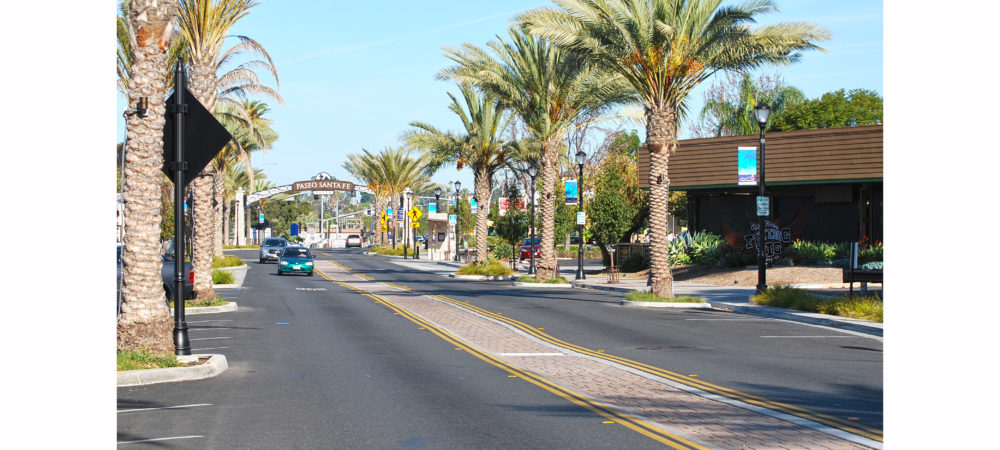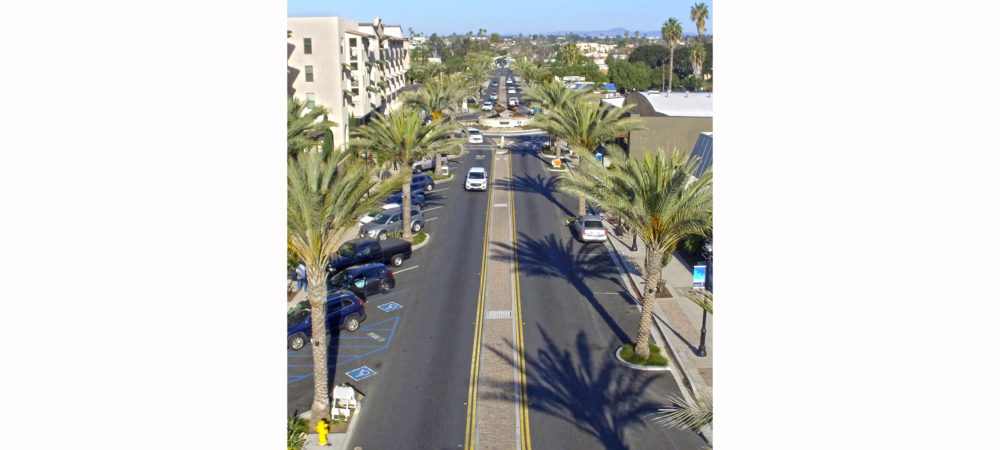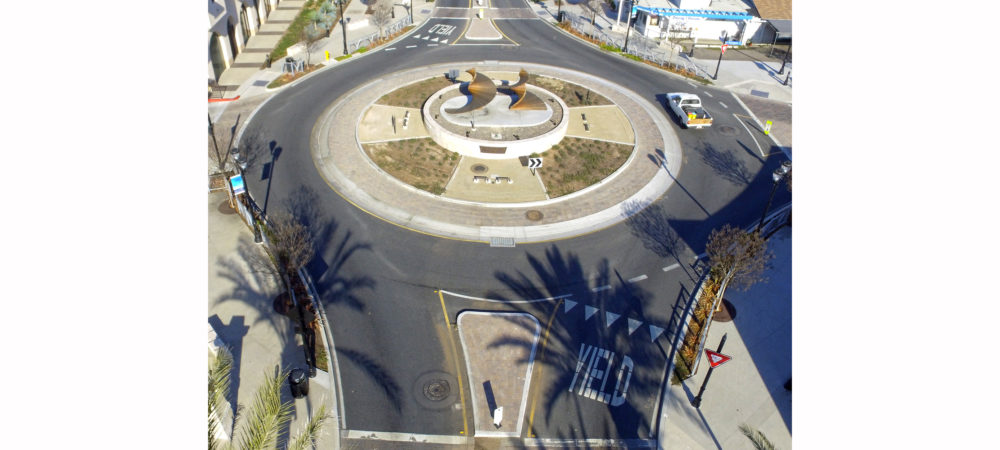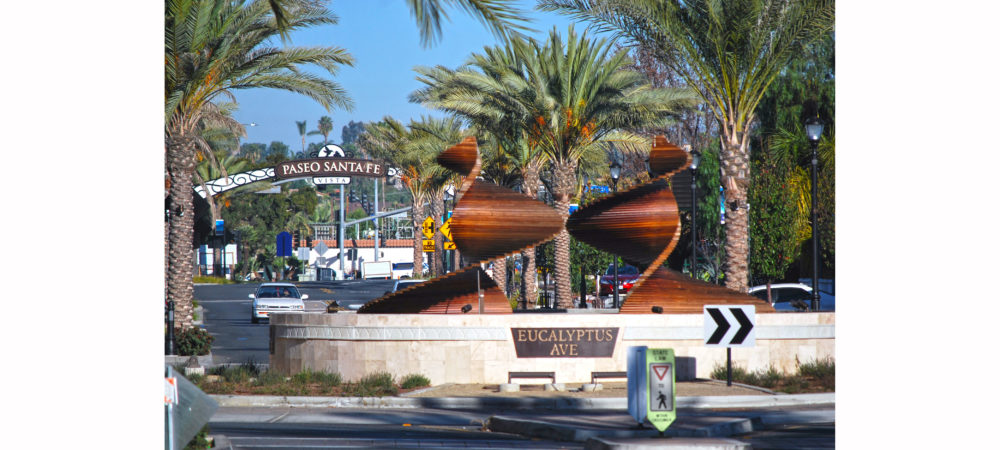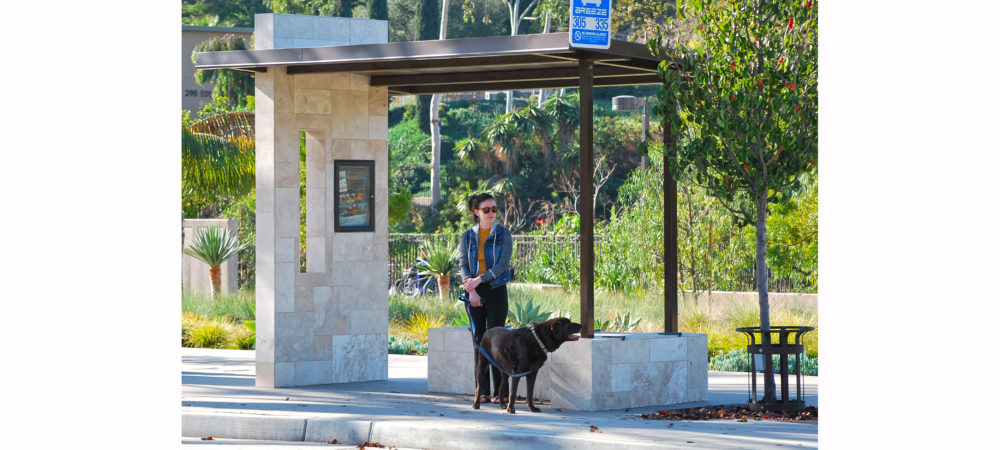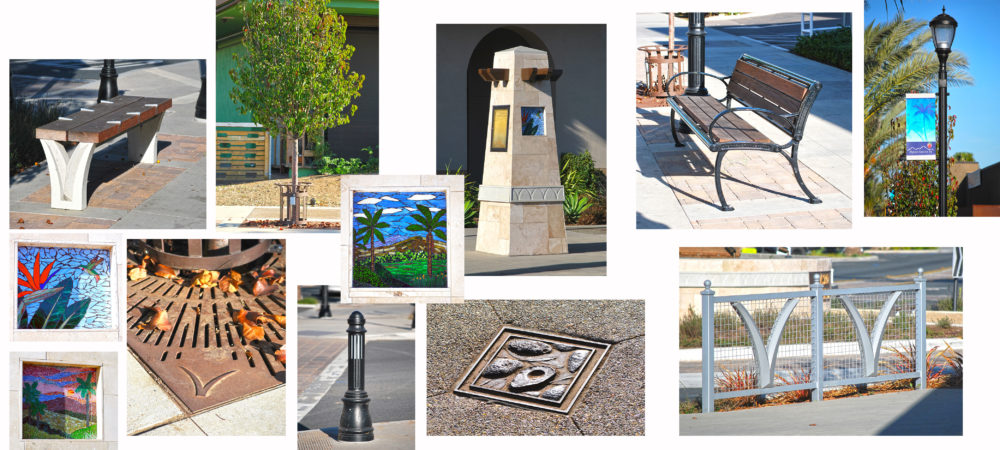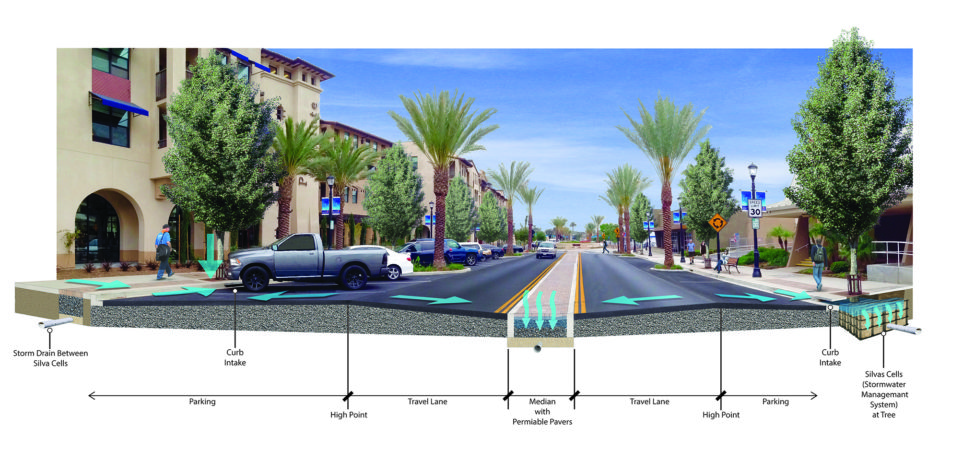 Paseo Santa Fe Streetscape
ADL Planning Associates was selected by the City of Vista to continue and refine their previously produced Paseo Santa Fe Master Plan and prepare design development and construction documents for this multi-phased streetscape project. The City tasked ADL with creating a strong pedestrian friendly environment that would maintain a consistent clear strolling promenade, offer varied seating throughout, create a new branding component, reinforce the City's existing public art program and employ green street principles to address water conservation and stormwater treatment. ADL introduced the Silva Cell System, a modular suspended pavement system that uses soil volumes at the base of street trees to support tree growth and provides on-site stormwater management through absorption, evapotranspiration, and interception. Furthermore ADL was responsible for all hardscape design and layout, all street furniture, along with the irrigation and planting for the project.
This project has won awards from ASLA, Circulate San Diego and APWA.