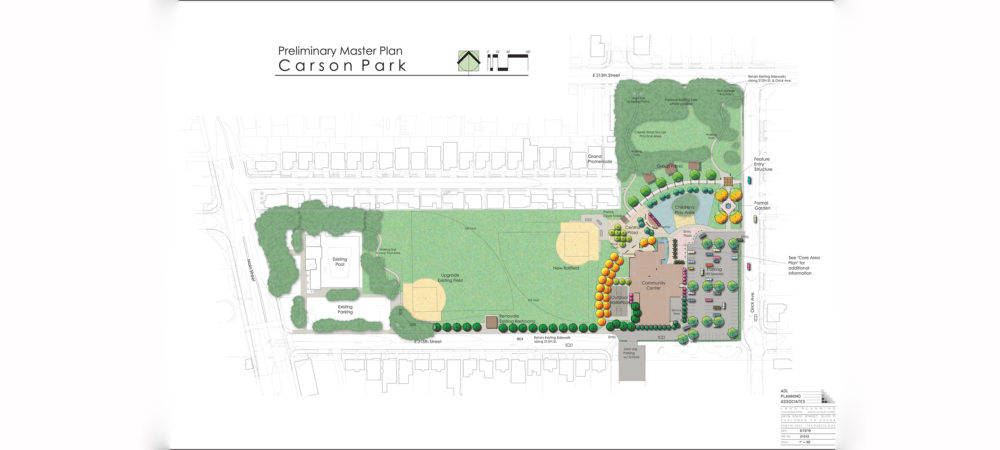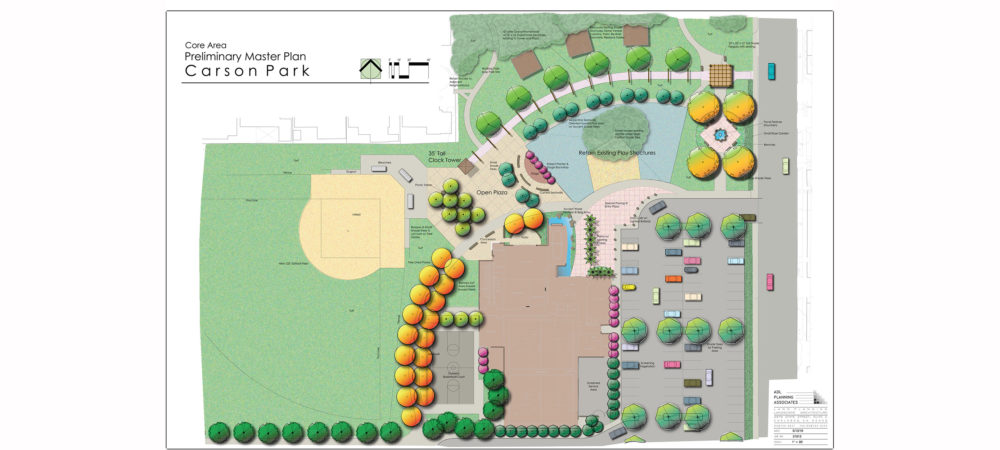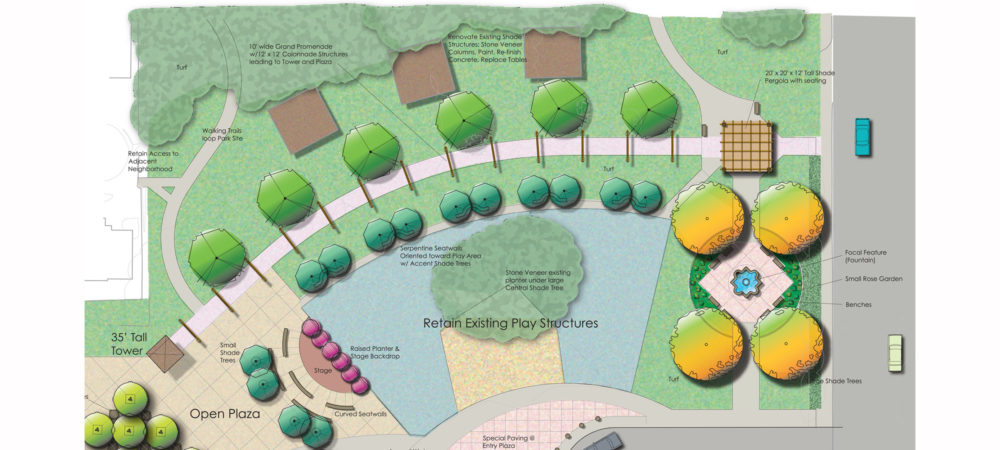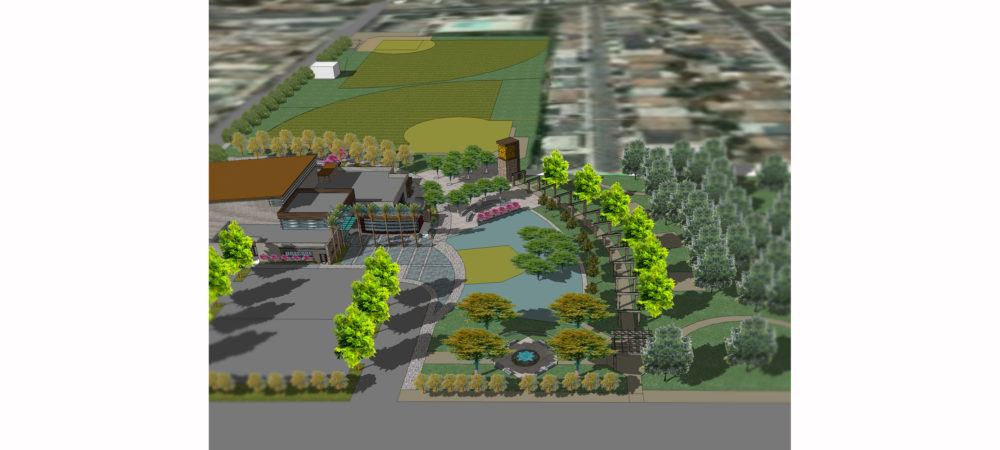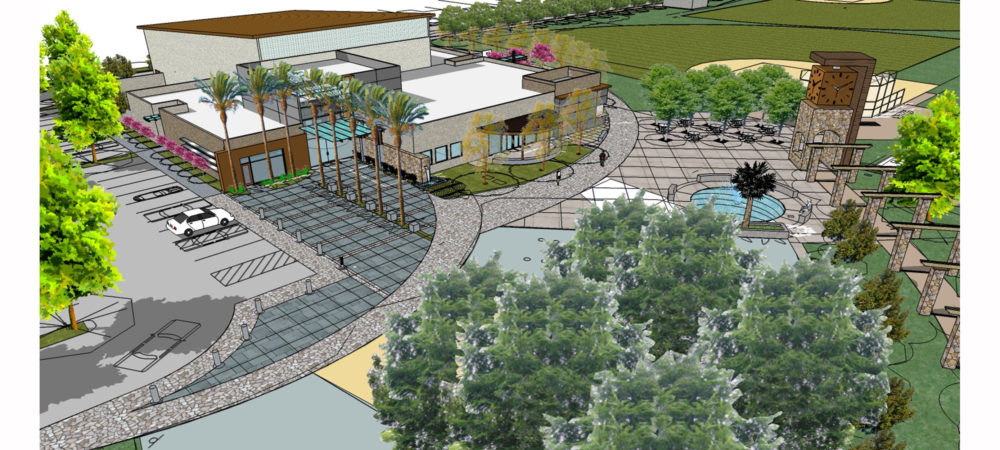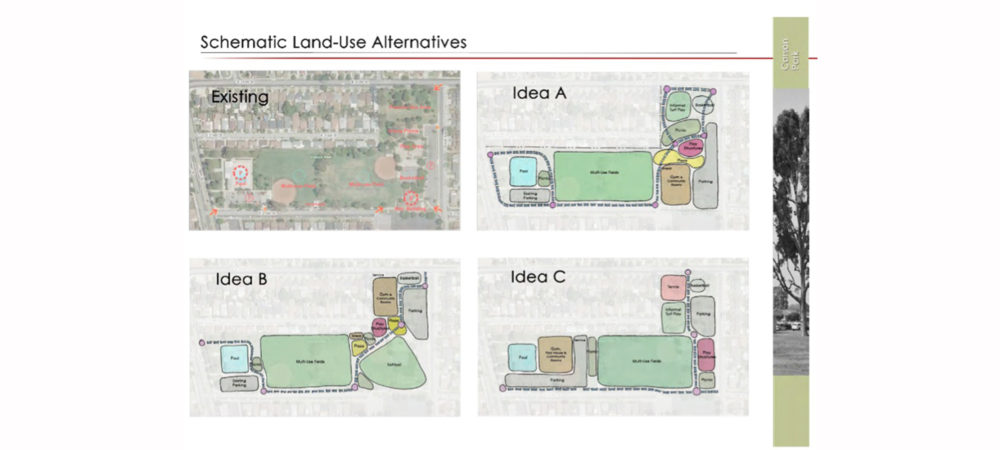 Carson Park Master Plan
ADL Planning Associates was selected to prepare a new Master Plan and major renovation of the city of Carson's oldest community park. The program for this existing 11 acre site included a new 20,000 s.f. community center building, parking for 100+, 2 softball fields with soccer overlay, An outdoor basketball court, group picnic areas, a formal garden area, a large plaza with a central specimen tree as focal element, water/play splash pad, small group amphitheater, hot and cold food serving concessions area and seating throughout.
Multiple layouts and site configurations were prepared and presented to both City Staff and local community groups at a public workshop. The preferred schematic was refined and working with the project architect, Westberg + White, 3-D support imagery was provided to complete the Master Plan.